Talking with people in N'djamena
and in the refugee camps of Eastern Chad,
we heard one thing repeated over and over again
"Please send books to help us with our schools"
With the help of some concerned citizens and Books for Africa we were able to get
this done. By sending a 40 foot container filled with tens of thousands of books!
Everyone is really excited about being able to do this.

This Video Is A Summary Of The Project


After recording stories of women and children going to get firewood
to pay for their school books, even with the beatings and rape they can encounter
along the way, we knew we had to try to help. Hopefully, for books, they will not have to do that anymore.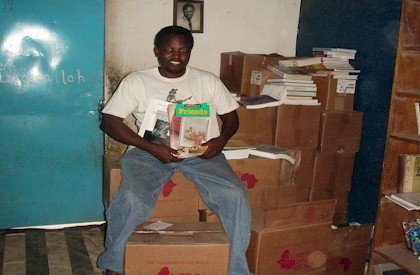 With this amount, many people in the country
received books to aid in their curriculum activities.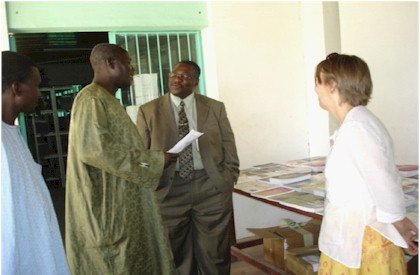 The books left in June 07 and got to N'djamena around November 07.
From there friends of Google Darfur, as well as partnering supporters from the UN and the US Embassy in Chad,
helped to circulate the books throughout the country.

To date, 2 additional shipments went out, bringing the total to about 120,000 books!
Help Books For Africa continue their awesome work,
Click the link below where you can learn more
and donate books or money, thank you.

Books For Africa Website